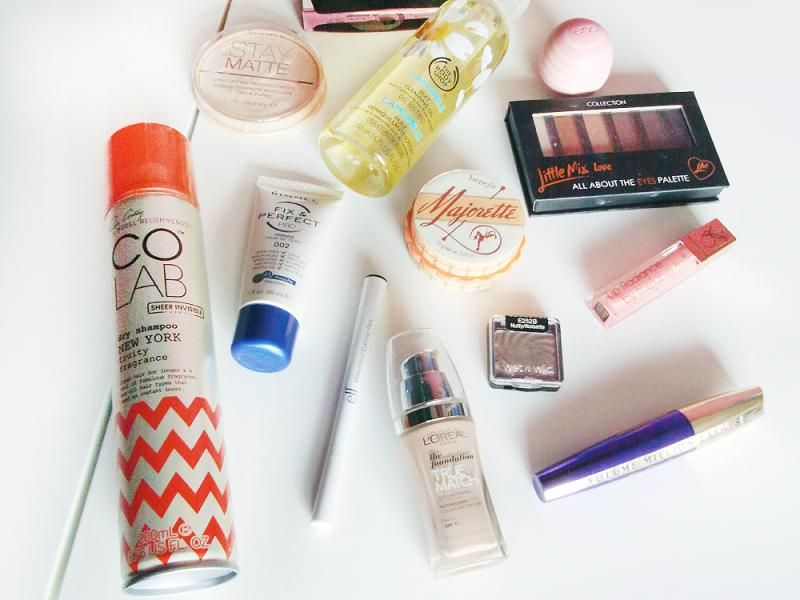 As always, January has crawled to its conclusion. I don't know why but to me January feels like a never-ending month but it is finally over and we're into the shortest month of the year. Hazzah! Congratulations, we've made it past the inaugural month of 2015.
With a self-imposed make-up ban in effect throughout January and my newly constructed Alex drawers from IKEA set up in my room, I have been rediscovering the gems that have been in my collection. It's amazing what you can find once everything is out and in the open and not stuffed into three make-up bags and a SpaceNK bag. You can't find a thing, I tell you! So in no particular order here are so of my favourite things from January and a few (re)discoveries...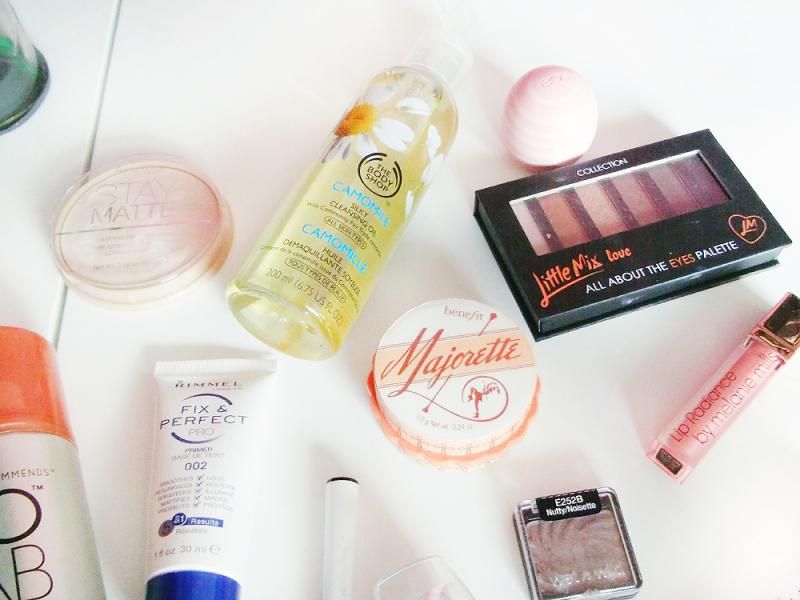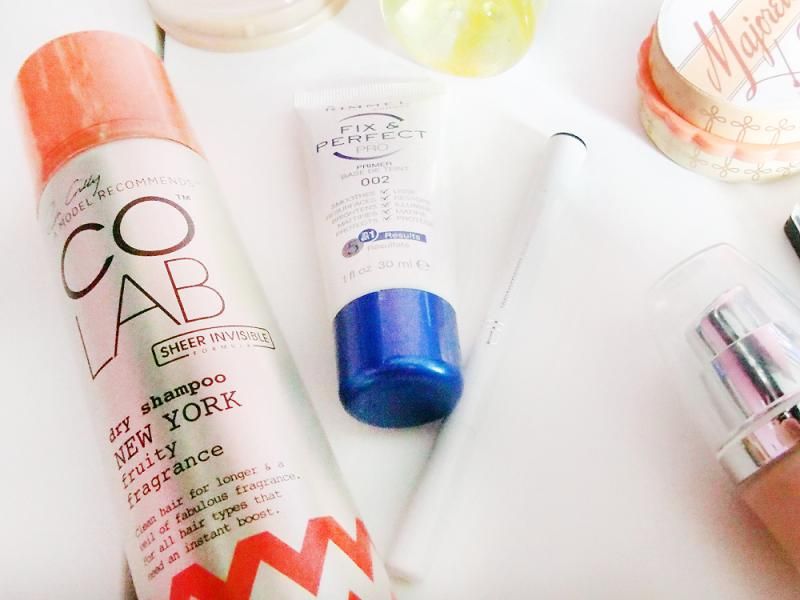 Rimmel Fix & Perfect Pro Primer
I have been using this primer from day one of my make-up discovery journey. It has served me well and I've repurchased this because I loved it that much. It keeps my make-up in place and everything applies without a problem when I use this.
L'Oreal Paris True Match Foundation - R1-C1 Rose Ivory
One of my late discoveries of 2014. I love the finish that this foundation gives and it is so light on the skin that I hardly notice it. The coverage is beautiful. It won't cover that pesky pimple but it has covered up my little blemishes and some of my more pigmented freckles. The shade that I use gives my deathly pale skin an effortless warmth.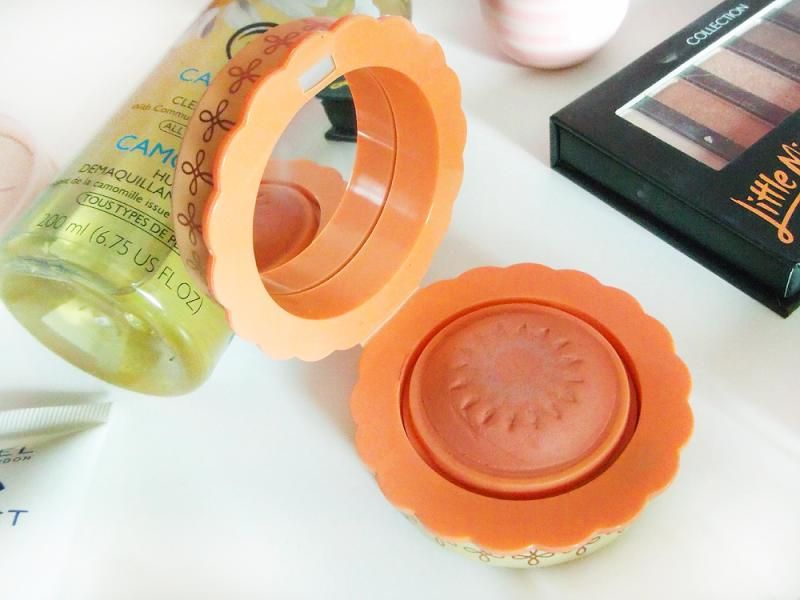 Rimmel Stay Matte Pressed Powder - Translucent
I have gone on and on about this powder since the beginning. It is amazing. It sets my foundation and concealer beautifully and gives my skin a flawless finish that when I touch my skin, I don't feel like I'm feeling make-up at all.
Benefit The Majorette Blush
This blush. Oh my my my my. I love this blush! I love the colour that it gives my cheeks. It's a beautiful peach colour blush that applies smoothly onto the skin. I usually wear this blush by itself even though it is a blush booster too. I love to apply this with a brush but at times I do use my fingers when in a hurry as it is a cream to powder blush. Also, it smells amaaaaazing!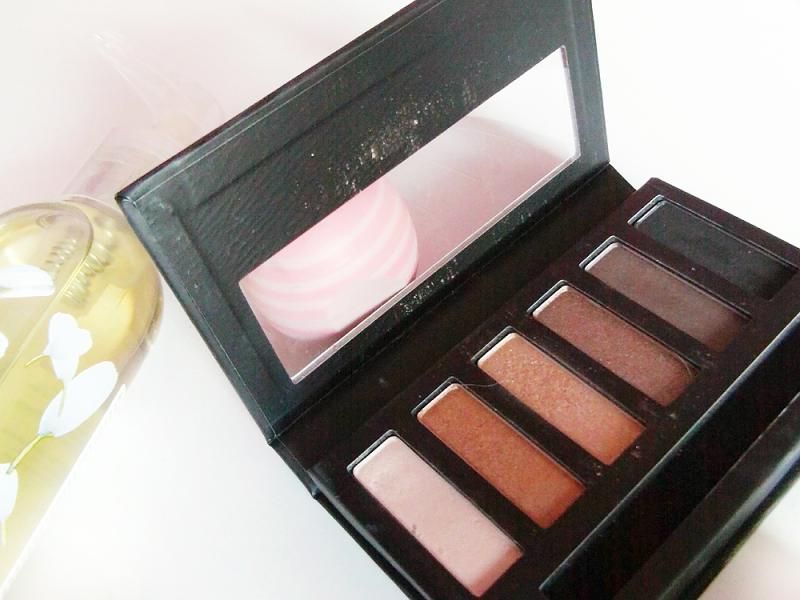 Collection Little Mix All About the Eyes Eyeshadow Palette
Practically every look that I did throughout January used at least one shade from this palette - my Helen Magnus make-up tutorial for example - just gonna leave this link
here
in case anyone is curious.. It has such beautiful colours, both shimmer and matte. The camera doesn't pick up how gorgeous these colours are. They are so easy to blend and apply so easily that they're like a dream. And for the price, £3.19, it's a gem! I bought mine at
Superdrug
.
Wet n Wild Color Icon Single Eyeshadow - E252B Nutty/Noisette
A find within my make-up collection! I love this eyeshadow for a day when I don't want to wear too much make-up but look put together. It's a fantastic little shade to contour the eyes with and make it look like you at least made an effort. So easy blended and a gorgeous taupe-almost-cocoa-but-not shade.
ELF Waterproof Eyeliner Pen - Black
This was a present from my sister at Christmas and I instantly fell in love with it. She loves it and I love it and I love using it. Enough said! But seriously, it is a great wee eyeliner pen with a great pointed tip for getting the nice flick at the end.
L'Oreal Paris Volume Million Lashes So Couture
Looooooove this mascara! I won't go on and on about this mascara because you can just read my blog post where I gushed about it ||
here
||. I love it and I used it throughout January when using black mascara.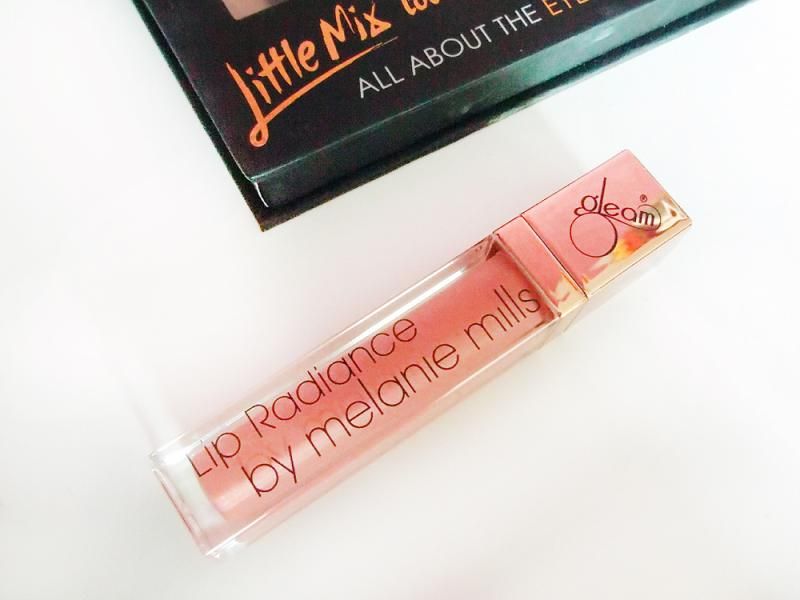 Gleam by Melanie Mills Lip Radiance - Pop My Cork
My fangirl made me pick up this gloss practically every time I did my make-up. I went mostly for smoky-ish eyes throughout January and for my nude lip, I picked up Sharon Raydor's - I mean, Melanie Mills' Lip Radiance lipgloss. This applies like a dream and feels ultra moisturising. It looks scary when on the wand but it applies to the most perfect nude lip pigment. Plus, it smells like a dream. It smells like melted white chocolate to me. 'Scuse me while I take another whiff!
EOS Lip Balm - Coconut
My lips are practically the worst lips on the planet. I have never known my lips to be smooth and flawless. I remember sitting in P.3. in Primary School and picking at my chapped lips. I was roughtly seven years old and twenty years later, they're still the same and the only relief I have really gotten for them was the EOS lip balm that I found in Urban Outfitters in December. It has literally been a hydrating lifesaver. I love this coconut flavour and I find myself re-applying it after only 10 minutes just to get that flavour back even though it's still there! The fact that it's round is a great talking point when you whip it out and apply it.
The Body Shop Camomile Cleansing Oil
A late January discovery but a favourite nonetheless. I heard about this from Amelia Liana on her YouTube channel and blog page. I always struggled with make-up removal, especially around the eyes as something would always be stubborn and remain behind no matter how much I tried to remove it. This baby seamlessly removed my make-up from the word go! I love it. Normally I hate oils anywhere near my skin but I was converted by this. It removes every last bit of make-up and leaves my skin feeling like silk and not a red blotchy mess. Win!
Real Techniques Eyeshadow Starter Kit
These brushes are a real game changer and I feel in love with them instantly. Plus, they're purple! My favourite brushes to use are the Deluxe Crease Brush and the Accent Brush but they are all amazing. They make a smoky eye a reality and not just a longed for dream. They picked up product with ease and blended it without even having to try. I will always recommend these brushes to anyone.
CO LAB Dry Shampoo - New York
This dry shampoo rejuvenates my hair with a single spray. I had been using Batiste for about six months before I found this in Superdrug. I don't know what it was about it but my hair felt and looked amazing after using it. The flatness was gone and my hair had volume again. I have the fruity New York version and I can tell you, the scent from this could easily be a perfume, it's that amazing!
What have been your favourites from January? Is there anything that you think I should try out?